Meet Our Team and Partners
passion. integrity. expertise.
Our team brings decades of experience in education as teachers, school specialists, leaders, and state policy experts. We bring equal depth in IT development, using the latest web technologies. We are a team grounded in expertise, a passion for the work we do, and a dedication to positive outcomes, focused on student learning and customized client engagement.
Meet Our Team and Partners
passion. integrity. expertise.
Our team brings decades of experience in education as teachers, school specialists, leaders, and state policy experts. We bring equal depth in IT development, using the latest web technologies. We are a team grounded in expertise, a passion for the work we do, and a dedication to positive outcomes, focused on student learning and customized client engagement.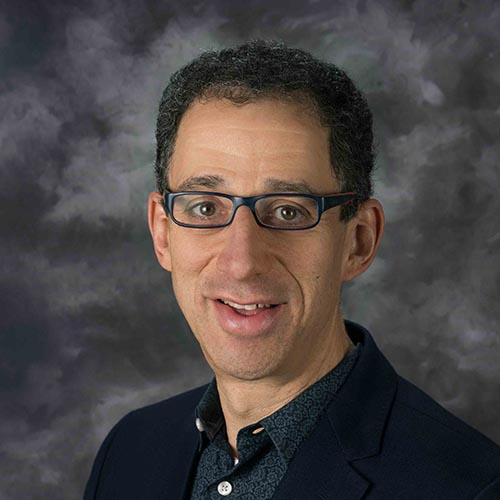 Mike.Schwartz@
DemonstratedSuccess.com
Mike brings decades of education and technology experience to assist states, districts and schools. Following his education in public policy at Harvard University, Mike focused his consulting skills to make a difference in K-12 education. He has worked at the state and local level and served as chairperson and a member of his school board for 10 years. Mike earned his Ph.D., with a focus on the importance of civic responsibility and 21st-century skills, within public schools.
Favorite book: Stop Keeping Score, Brad Lebo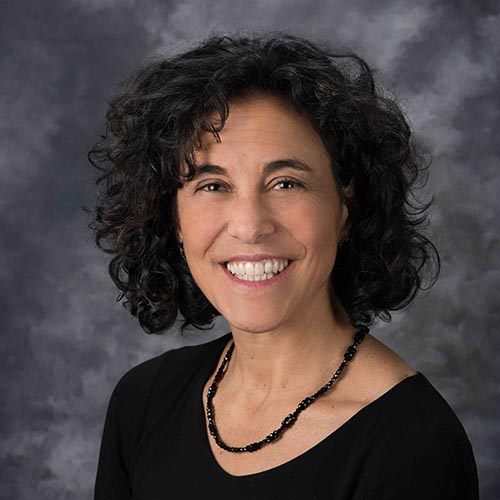 Director of Professional Development 
Karen.Matso@
DemonstratedSuccess.com
Karen has 20 years of experience as an educational leader, focusing in literacy, special education and RTI, curriculum and assessment. Most recently she has served as an educational consultant in New Hampshire and has facilitated professional development and school transformation initiatives in New Hampshire, Maine, and Connecticut. Karen is a passionate educator and lively presenter.
Favorite book: Americanah, Chimamanda Ngozi Adichie
Manager of Operations and Communications 
Rebecca.DawsonWebb@
DemonstratedSuccess.com
Rebecca spent 17 years in the classroom, first as a high school English teacher and then as a writing instructor at UNH. Since then she has used her training as a facilitator and coach to led memoir writing workshops and facilitate discussion groups for the Maine Humanities Council. Rebecca has a master's degree in writing and expertise as a writer and editor, skills she uses as the Lead Speaker Coach for TEDxPortsmouth. Rebecca also has experience helping organizations shape their message and function efficiently and effectively.
Favorite book: Lila, Marilynne Robinson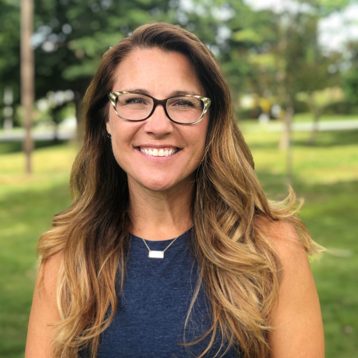 Director of Assessment and Math Curriculum
Heather.Jenkins@
DemonstratedSuccess.com
Heather put her love for data analysis and math to work in her careers in both the technology and education industries. With more than 15 years as an early elementary teacher, she is skilled in curriculum design and delivery, PLC's and data use, and strategies in both ELA and math.
Favorite book: There is a Bird on Your Head, Mo Willems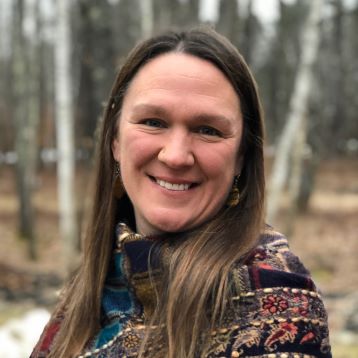 Jaclyn.Karabinas@
DemonstratedSuccess.com
Jaclyn Karabinas is an energetic, creative educator who was a classroom teacher from 2001-2014. Since then, she has been a K-12 staff developer and consultant, and an adjunct professor throughout the University System of NH. Most recently she was a PD and Content Specialist, marketing liaison, and Lead Instructional Designer at Heinemann Publishing where you can still find her on their blog and podcast. She has been a participant and instructor with the UNH Learning Through Teaching program and Summer Literacy Institutes and loves to immerse herself in literacy learning experiences to explore evolving best practice research.  Jaclyn loves to fuse her skill sets of educational technology integration, arts integration, and progressive literacy instruction, building teacher expertise that supports responsive instruction, inclusive environments, and learning community design where everyone can thrive. 
Favorite book: Above Ground, Clint Smith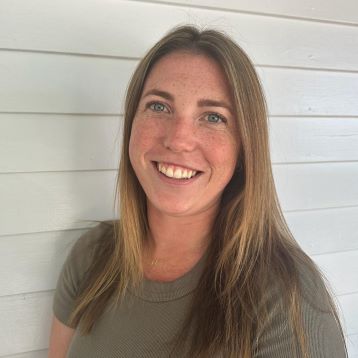 Professional Development and Math Specialist
Marissa.Hooper@
DemonstratedSuccess.com
Marissa spent 10 years as a middle school math teacher. She has facilitated competency based grading, RTI, and UbD work. She has her master's in Curriculum and Instruction and works with schools in the area of math and data analysis.
Favorite book: The Silent Patient, Alex Michaelides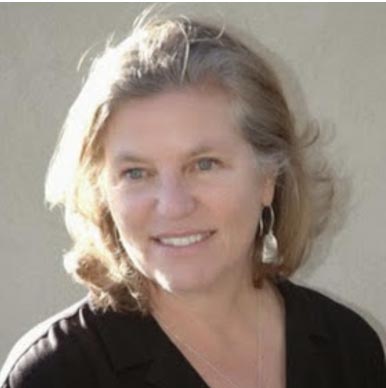 Ann.Mordecai@
DemonstratedSuccess.com
Ann has a unique set of skills that include experience in special education, general education and math education as well as software engineering and project management. This combination has given her the ability to work successfully with grade level teams, vertical teams, and administration to develop and implement plans to move schools to the proficient status on state assessments and direct teams towards the Common Core Math Goals. Ann has developed formative and summative assessments, scoring protocols, data storage and retrieval methods, and most importantly data analysis techniques for use in successful math improvement and intervention programs for both general and special education.
Favorite book: The Red Tent, Anita Diamant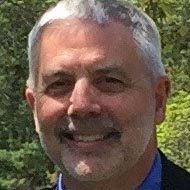 School Leadership Specialist
Tom.Ledue@
DemonstratedSuccess.com
Tom is an educational consultant and school coach with over thirty years in school leadership and instruction across grades K-12. As an Assistant Principal and Principal for 16 years, he was at the forefront of leading both a high school and an elementary school through strategic change to support dramatically improved student outcomes. Tom is passionate about education; he is always eager to work with teachers and school leaders to improve their craft to support their students and each other more effectively.
Favorite book: The New Age of Adventure; Ten Years of Great Writing An Anthology of the Best of Adventure Magazine by National Geographic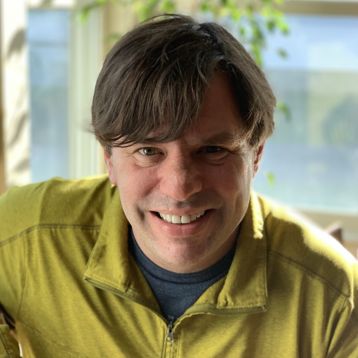 School Leadership Specialist
George.Shea@DemonstratedSuccess.com
George is fresh off 27 years in public schools where he played the parts of Assistant Superintendent, Principal, Digital Learning Specialist, and middle school teacher. He's experienced in leveraging technology to support learning and helping educator teams establish and maintain focus on their goals while employing creativity and innovation to reach them. When he's not knee deep in learning progressions, George enjoys foraging in the woods, lobstering and fumbling his way through learning American Sign Language.
Favorite book: A Natural History of the Senses, Diane Ackerman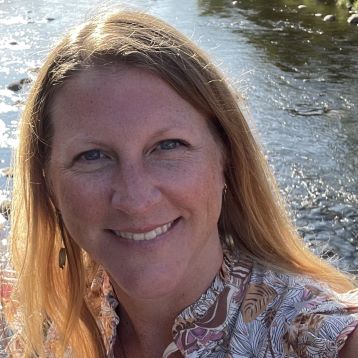 Special Education and SEL Specialist
For over 20  years, Sarah Sherman has been teaching K-8 students with special needs, primarily with emotional and behavioral challenges, in school districts around the country from California to New Mexico to New Hampshire. She taught in inner city schools with many students affected by childhood trauma, including abuse, addiction, incarceration and gang activity. She has a master's in Special Education, is a Nationally Board Certified Teacher, earned a post-graduate certificate in Applied Behavior Analysis, and has almost completed the Trauma Informed Practices and Policies graduate program at UNH. Her workshops provide a unique combination of evidence-based behavioral and social/emotional practices as well as classroom experience. Sarah is also a certified yoga instructor who, for six years, has been teaching a Trauma Informed Yoga class through Haven called Empower. She  has also led workshops for yoga teachers on the Seacoast on trauma informed practices.  Sarah will be designing the training modules and delivering training in the Train the Trainer Delivery.

School Support Specialist
Cyndy has years of experience working in public schools as a teacher, technology director, and trainer. Cyndy has played many roles, including support with formative assessments, data use by teachers and administrators, educator evaluation systems, and years of support for data collection—assisting schools with local student information systems and state data submission.
Favorite book: Trinty, Leon Uris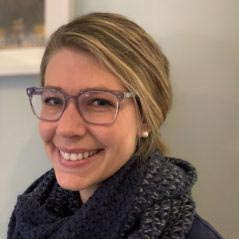 Laura.Linnea.Schreiber@Gmail.com
Laura Schreiber is a classroom teacher and comparative education expert based in Maryland, with 15 years of experience working in multiple districts and countries. Beginning in 2008 as a Fulbright Scholar in Taiwan, Laura taught English and developed English curricula for rural public schools. Upon returning to the US, Laura taught grades 4 through 6 to a multinational student body in Fairfax County, VA.
Favorite album: Let It Be, The Beatles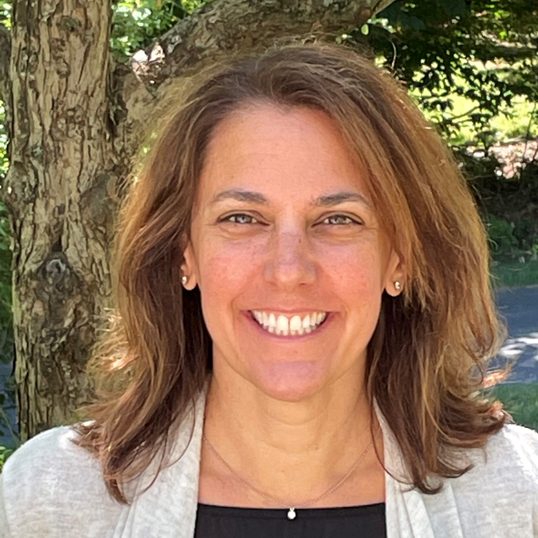 Office Administrator and Event Specialist
Elizabeth.Dion@
DemonstratedSuccess.com
Elizabeth's background is marketing and channel sales. She has spent the past ten years volunteering and subbing in schools. She believes education is critical for everyone and supports those that are ready to move forward and learn at any age.
Favorite Album: James Taylor Live
Favorite movie: Caddyshack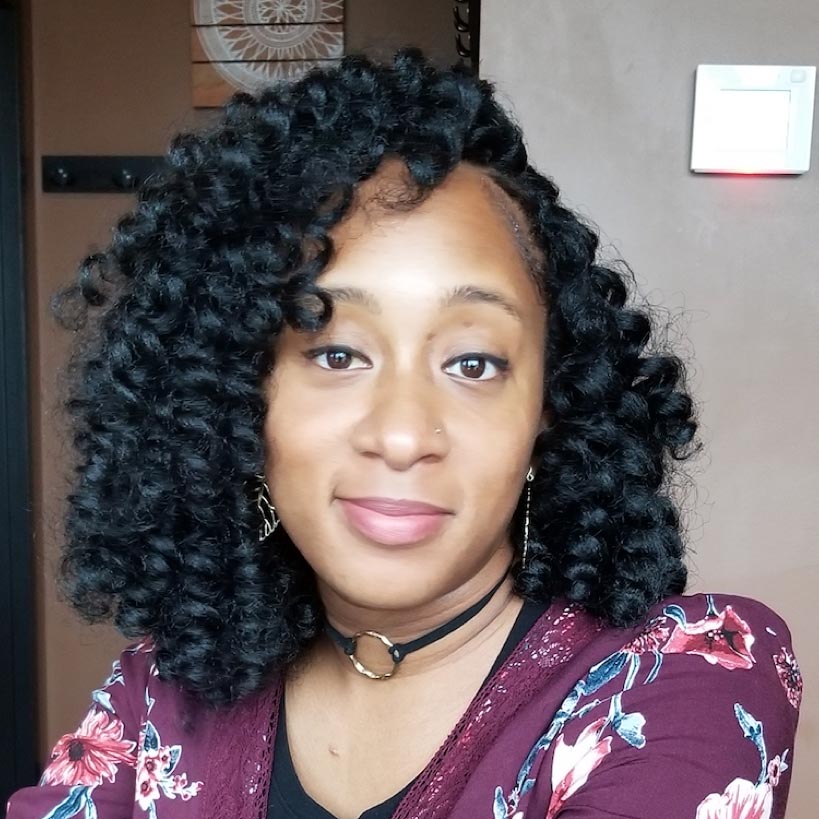 Web Application Support Specialist
India.Wardell@
DemonstratedSuccess.com
India is an administrative professional with 10+ years of managerial experience with an unparalleled ability to prioritize and carry out multiple projects and deadlines. Her background includes but is not limited to office management, nonprofit coordination, and classroom education.
Favorite album: Seat at the Table, Solange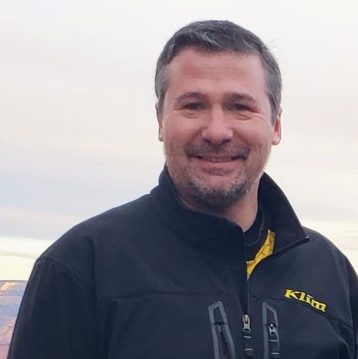 Ryan.Stevens@
DemonstratedSuccess.com
Ryan has 18 years of information technology experience in education, insurance, and finance. He turns ideas into reality through technology. He spent 9 years as a software developer at the NH Department of Education, helping build information systems, such as Apprenticeship, Career and Technical Education, i4see, Grant Management, Food and Nutrition, Educator Evaluation, and Statistical Surveys.
Favorite movie: Caddyshack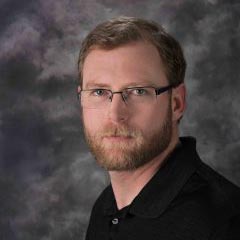 Kevin is a Senior Developer and has spent three years with Demonstrated Success. He has a Master's Degree in Computer Science and has been developing database driven software programs for over a decade.
Favorite movie: A River Runs Through It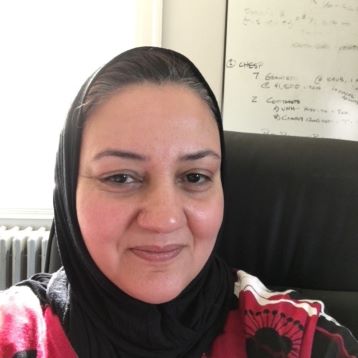 Dina.Rabuck@
DemonstratedSuccess.com
Dina is a highly skilled and experienced Data Architect with a passion for designing and implementing robust data solutions. With 27 years of professional experience in the field, Dina has developed a deep understanding of data modeling, database design, data integration and how different technologies can contribute to successful enterprise solutions. Dina holds a master's degree in information systems from Northeastern University. She began her career as a software developer developing enterprise solutions in Java and .Net but found her happy place trying to unlock the full potential of an organization's data assets. She has worked in various fields ranging from tech companies like Oracle to the Department of Defense serving the US Army military operations in Kuwait and now in Education serving the State of New Hampshire Department of Education for the last 8 years.
Favorite movie: Legends of the Fall
Steve.Lauducci@
DemonstratedSuccess.com
Steve has been working in software development since 1993 and in the area of K-12 education since 1995. His favorite part of his workday comes when he can convince a computer to act in a way that makes someone else's interaction with that computer easier, or at least a little less frustrating. He also enjoys being able to take complex data sets and render them into clear, easily-understood graphic forms. He lives in Bethlehem, Pennsylvania.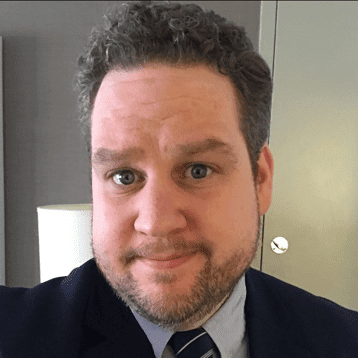 Russ.Eckell@
DemonstratedSuccess.com
Russ Eckell is a software developer and IT technologist with over 15 years of professional experience working in K-12 and higher education. Russ believes that empathy is a super power when it comes to design, code, and support, and applies this belief to his work with Demonstrated Success. He holds a B.S. in Decision and Information Sciences from the University of Maryland.
Favorite album: Vitalogy, Pearl Jam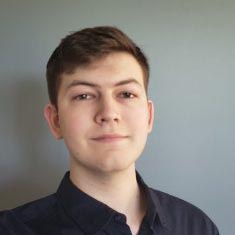 Jonathan.Nelson@
DemonstratedSuccess.com
Jonathan recently graduated from the University of New Hampshire, with a B.S in Computer Science and an interest in software development. In starting his professional career, Jonathan has transitioned from being an intern at Demonstrated Success to joining the team full time. He is excited to continue to develop his skills.
Favorite movie: Star Wars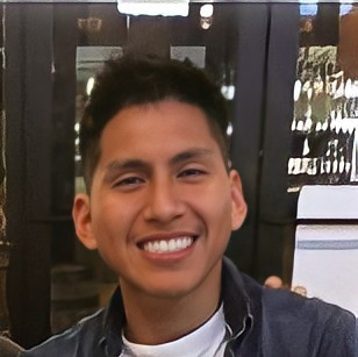 Frank.Chambergo@
DemonstratedSuccess.com
Frank is a software engineer and software engineering instructor with a B.S. in Information Science from the University of Maryland and a background in Computer Science. He previously worked for GEICO helping to develop and maintain their web applications. Frank enjoys volunteering his time teaching beginner programming skills to high school students. He also likes to visit new places, try new restaurants, and play video games.
Favorite movie series: IP Man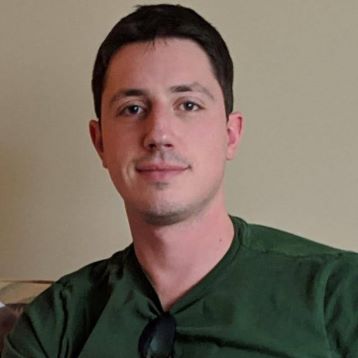 Luke.Tomanek@
DemonstratedSuccess.com
Luke is a software engineer with over 13 years of experience developing data driven applications. He is an entrepreneur and innovator always looking for the next opportunity. Most of his professional software experience has been in the FinTech space. Luke loves startups, video games, and his wonderful daughter.
Favorite movie: Star Wars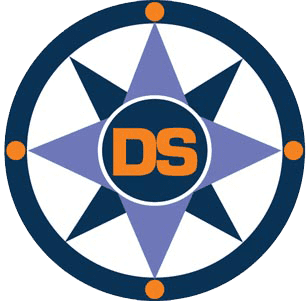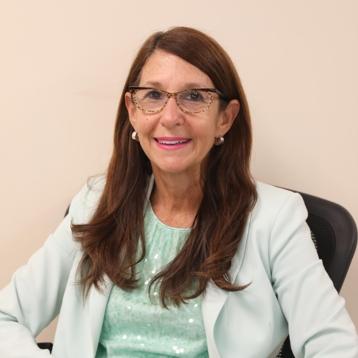 Principal, Marston Elementary
Lois Costa is a New Hampshire native who got her bachelor's and master's degree from the UNH. She taught third grade for twelve years while completing her administrative certificate at Rivier University. Lois is the principal in Hampton, NH for the Adeline C. Marston School. In 2012, her school was named the Elementary School of Excellence (EDies), and she continues to serve on the state board. In 2014, she was named Principal of the Year and traveled to the Dominican Republic to build a school as part of the Lifetouch Memory Mission. In 2016, she graduated from Southern New Hampshire University as part of the first doctoral cohort with an Ed.D. in Educational Leadership with a focus on school climate as it relates to building leadership and student achievement. Committed to the power of positive leadership, Lois currently adjuncts at Southern New Hampshire University advising doctoral students.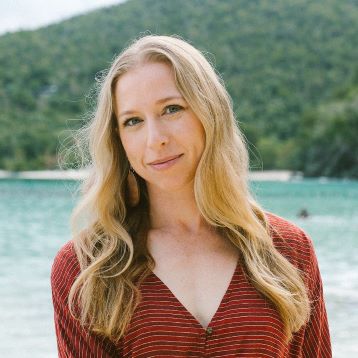 Dana Gastich French is a 20-year Massachusetts-based EL educator, coach, district administrator, former RETELL instructor, and EL consultant. Her 2+ decades in teaching, coaching and leadership roles have afforded her both experience and perspective to understand the pedagogical and system-level practices needed to maximize real impact for multilingual learners. Ms Gastich French has experience evaluating district data, policies and practices to develop and enact multi-year strategic plans for district improvement. By spearheading the "Language First" initiative for Methuen Public schools, Ms Gastich French aligned sheltered instruction, ESL curricula, ELD teaching practices and district policies to ensure both compliance with federal, state and local guidance and regulations and ensure a systematic and quality approach to English Learner Education. Ms Gastich French (FKA Furbush) co-authored the text Teaching English Language Learners: Content and Language in Secondary Classrooms which has served as a staple for Master's level educator preparation programs.s. Dana will be designing the training modules and delivering training in the Train the Trainer Delivery.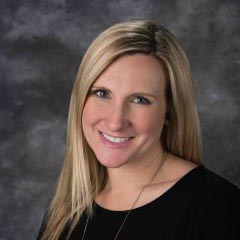 Sarah has been in education for 17 years. She was integral part of enacting change in an underperforming school and eventually earning the school "The School on the Move" Prize for staggering growth. Sarah brings content knowledge in K-6 and Special Education. She also is a member of her local board. Sarah has been in education for 17 years. She was integral part of enacting change in an underperforming school and eventually earning the school "The School on the Move" Prize for staggering growth. Sarah brings content knowledge in K-6 and Special Education. She also is a member of her local board.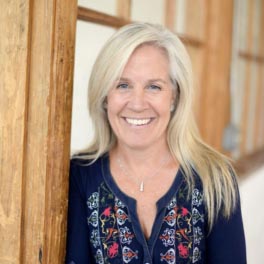 Experiential Learning Specialist
Susan Johnson is the founder and director of the expanded learning opportunity program in Kittery, Maine. Susan was recognized by Nellie May as the 2017 Lawrence O'Toole Teacher Leadership Award Winner. A highly innovative educator, Susan understands how student-centered environments prepare our future leaders and workforce to master the academic knowledge, critical thinking, problem solving, and communication skills they need to thrive.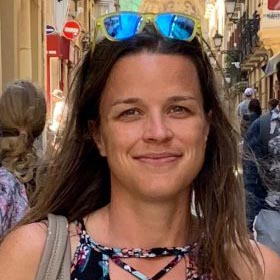 Lindsay Mitchell, CAGS, MPA, is a NH educator with 14 years of experience in the classroom and 11 years of experience online. She has a CAGS in Educational Leadership, a Masters Degree in Public Administration, and a Principal Certification. She has presented in conferences, webinars, and had work published through Edutopia.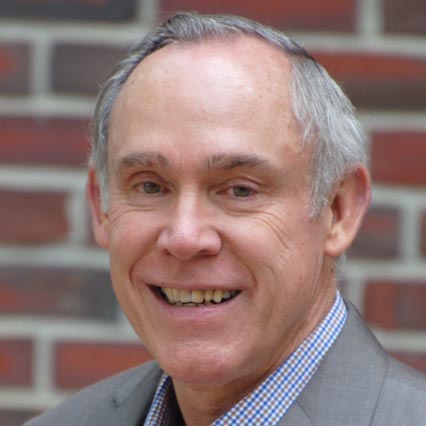 School Leadership Specialist
Ken is a lifelong Vermont educator who moved from Vermont to New Hampshire in 2018. He was a teacher, principal and Executive Director of the Vermont Principals' Association for 40+ years. He helped to pass a principal mentor law in Vermont to support early career school leaders. In retirement, Ken served as the coordinator of the Margaret Waddington Leadership Initiative with the Center for Creative Leadership (ccl.org) in Greensboro, NC. In July of 2018, Ken came out of retirement to serve as the Interim Executive Director of the New Hampshire Association of School Principals. He now volunteers for CASA and mentors new school leaders. He and his wife Meg, a retired librarian, live in Dublin, NH.

Speech and Language Pathologist / Literacy
Laura is a Speech and Language Pathologist specializing in literacy with nearly 30 years of experience in education. She has 2 sons and enjoys spending time with friends and family, pets, and being active outside.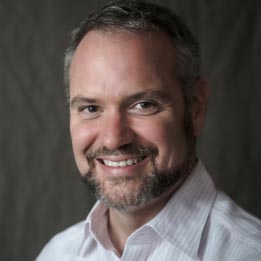 Bill supports school teams to rethink curriculum, instruction, and learning environments to provide access to all, using the Universal Design for Learning framework as a tool for redesign. In addition, he has consulted with schools on design and redesign of their programming, especially in the areas of project based learning, social-emotional learning, leadership, and strategic planning. Bill has written and presented nationally on a variety of topics including UDL, project based learning and disabilities, and social emotional learning, and collaborative leadership.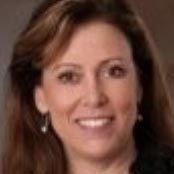 Kimberly, the 2017 NH Elementary Principal of the year, is innovative, forward thinking, and highly skilled with Curriculum, Instruction and Assessment. She is certified as a Superintendent and Principal and is skilled in all aspects of school management. She is passionate about educator development, research, proven best practices, and education pedagogy. Strong with data management and student performance analysis, her DOE work includes the Professional Standards Board and Code of Ethics development. She also has past experience as an Adjunct Faculty for Graduate level courses. Kimberly is a strong education professional with a CAGS focused in Educational Leadership and Administration, Masters from Plymouth State University.